This past weekend celebrates the roof actually rolling off and the first images taken from
INSIDE
the observatory. Thanks to everyone who helped me the last few visits, as they were the most difficult steps.
I owe much thanks to Dave Hellmann and sons, Steve Palmer, and my friend James for the sweat and labor to make this a reality.
And now, the first light image of M31 from the CEO.
Andromeda Galaxy
Exposure
- 25 x 10 minute sub exposures
- 4.16 hours total exposure
Equipment Used
- Tele Vue NP-127is
- Starlight Xpress SVXF-M25C
- Paramount ME
- Hutech UV/IR Cut Filter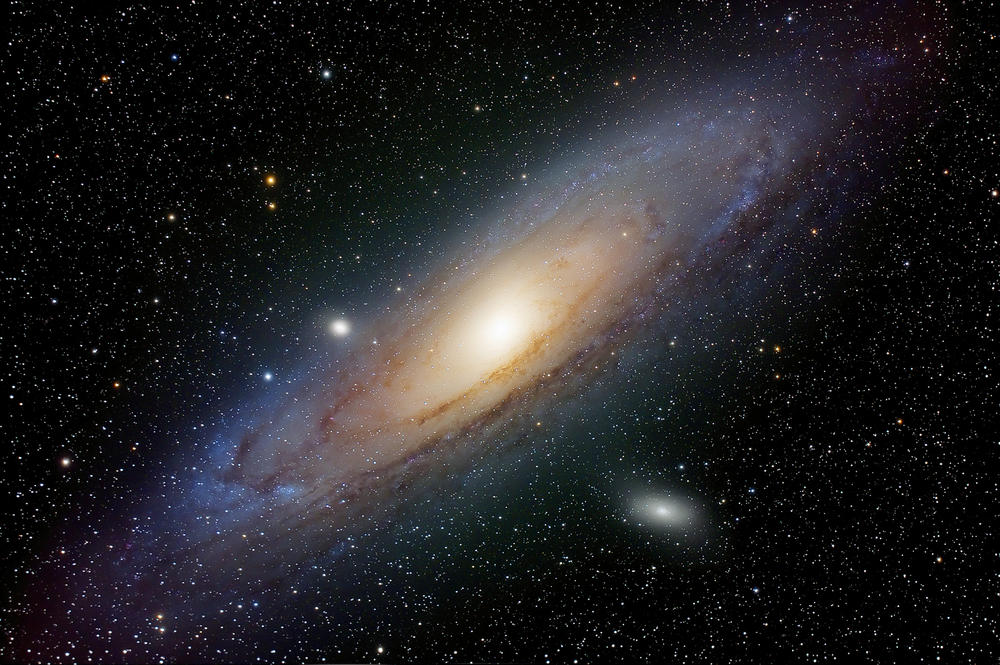 Larger size
here
.